Report by Chris Cole
BRACKLESHAM, Late June – early July 2008
I have made a number of visits to the Bracklesham site over the last few weeks. The "find rate" has been quite high with 50+ sharks teeth not being unusual.
The current state of the beach is reasonable, insofar that there is a large area of flat sand once the tide has receded past the shingle at the top of the beach. This stretches beyond the end of the long groynes. The area to the east of the car park is uncharacteristically yielding very few finds at the moment and the E3 reef is barely visible. The area immediately in front of the car park and to the west is however yielding more finds. These finds are typically in the small to middle size teeth range. I have attached a couple of pictures showing a selection of the better quality specimens found.
If you like collecting the smaller teeth (Abdounias etc) now would be a good time to visit the site. There has also been above average number of Galiocerdo Latidens (Tiger shark) teeth found recently.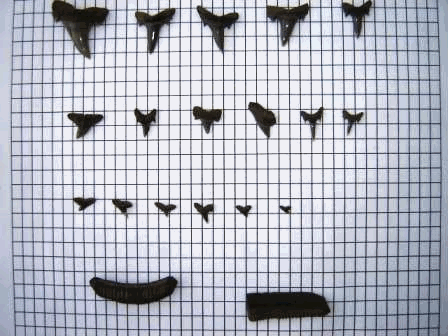 Bracklesham finds June / July 2008.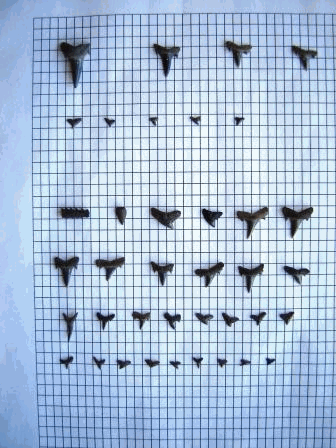 Bracklesham finds (2) June / July 2008