Report by Chris Cole
Selsey West Beach 3rd July 2011. Low tide 0.7m at 1922hrs and Bracklesham 5th July 2011 low tide 0.7m at 2053hrs.
There has been a modest exposure of the S7i fossil bed from about 200m west of the Clubhouse and stretching 300m westwards towards the sluice gate. The exposure is a little patchy in some areas but has been yielding some in situ specimens. See the marked up map below.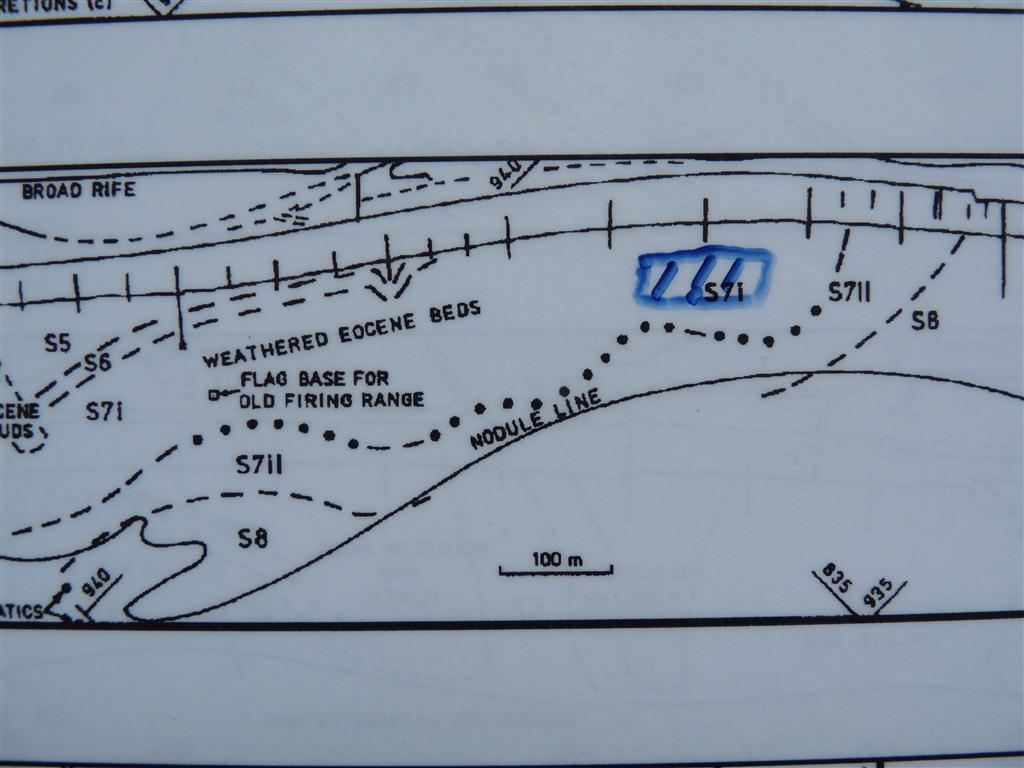 A marked up copy of a Tertiary Research Group map (West Beach, Selsey) identifying a currently small exposed area of S7i where there has been some success in finding in situ vertebrate fossils.
There appears to be a lot of sand sitting on top of the normal exposures at West Beach although there are occasional patches showing in S7ii and S8.
Bracklesham is much the same with just a very small patch showing at the extremity of the tide at E3. The normally visible E3 reef was totally covered. Whilst there was quite a bit of sediment showing on the Bracklesham sand from the car park and eastwards, most of this appeared to have been dragged down from the top of the beach. I have included 4 photos of finds at both Selsey and Bracklesham.
If you have any interest in the West Beach site, I urge you to familiarize yourself with the Environment Agency Medmerry updates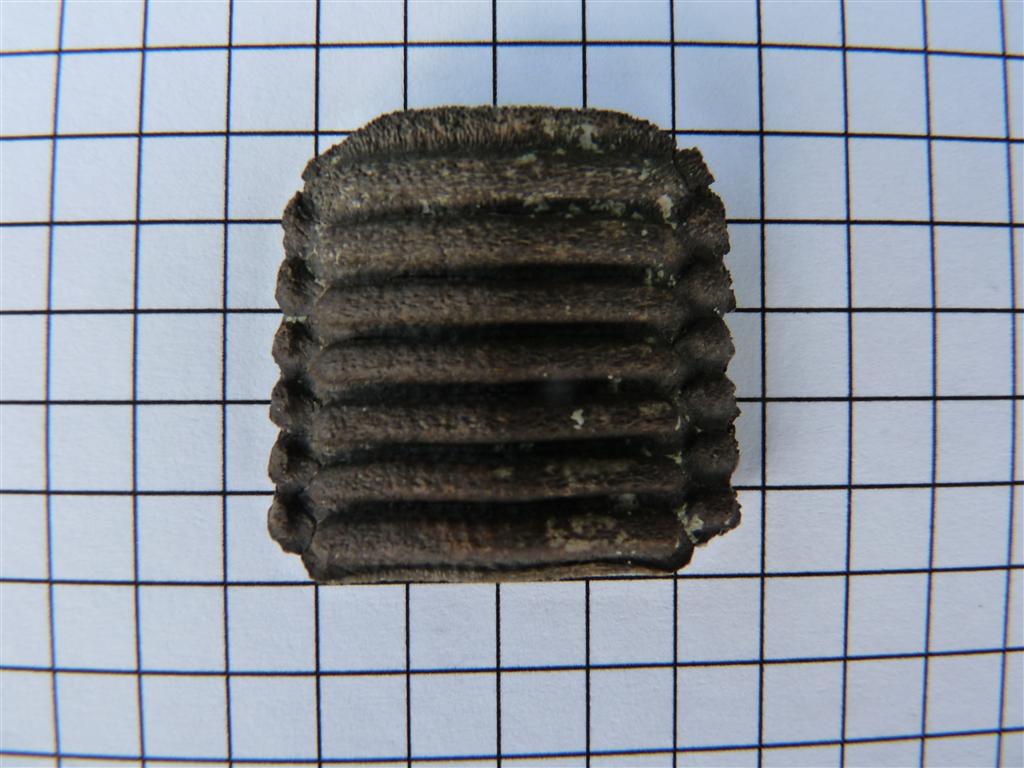 A small but good specimen of a Myliobatis dixoni palate (25mm sq) found at West Beach.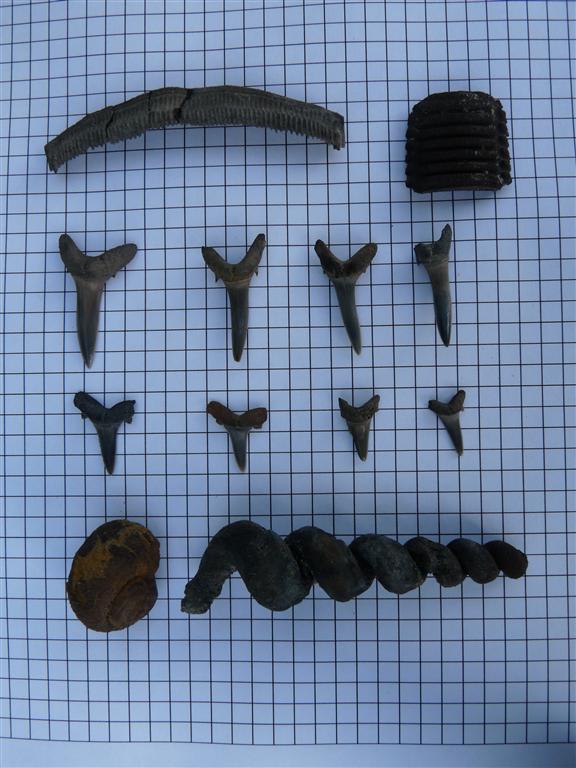 A selection of recent finds mainly out of S7i, West Beach Selsey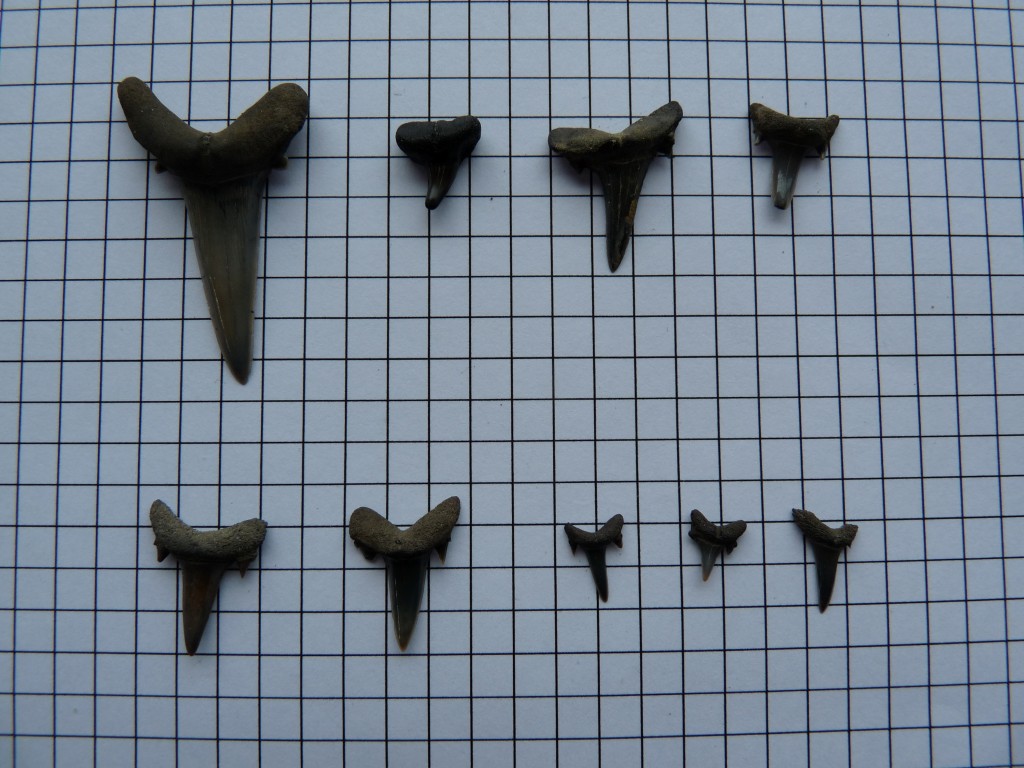 A selection of some recent fossil finds at Bracklesham.