Report by Chris Cole
WEST BEACH, SELSEY, 26 MAY 2007 (LOW TIDE 1.7m AT 1409 BST)
Weather conditions average. Light drizzle in the air and a light easterly wind.
Normally, I would not bother visiting West Beach on a neap tide like this, but I was motivated by the Notorynchus Kempi find at the top of the beach last weekend.
There was enough light gravel deposits along the beach from where the concrete blocks are located on the top of the beach and westwards to the sluice gate. The area to search gets greater as you progress westwards towards the sluice. The low water mark was about half way along the sluice gate.
There where no clay exposures visible. Although there were no spectacular finds, I did find 8 teeth in about 1 hour and it was nice to pick up another Jaekelotodus Trigonalis albeit small.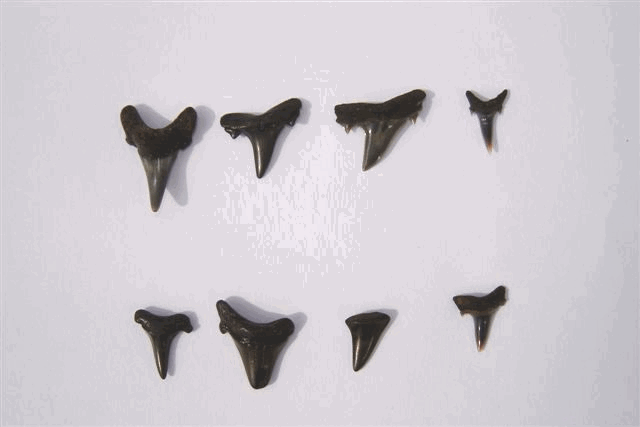 Picture 1. The 8 teeth found loose in the area of S5 at the top of the beach near the sluice gate. (The Jaekelotodus Trigonalis is approximately 16mm in length.)