Report by Chris Cole
WEST BEACH, SELSEY, 23 November 2007 (LOW TIDE 0.7m AT 1540 GMT)
Weather conditions good. Clear sky, sunny with a light northerly wind. Atmospheric pressure 1028 and rising.
A reasonable spring tide but did not get past the old flag post base. Beach conditions have not improved at all. There is minimal clay exposure. The majority of the sand is rippled. You can see the state of the beach in the photos below.
Just 3 finds today and all in the outflow from the sluice gate. There was a strong outflow due to the recent heavy rain.
In my opinion, this site is worth visiting at the momemt.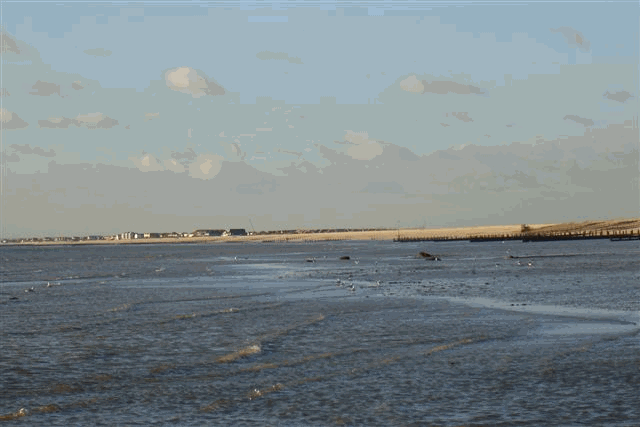 1. West Beach, looking west from a position about50 metres south of the sluice gate. An Environmental Agency bulldozer is just visible , working on the shingle about 400 metres to the west.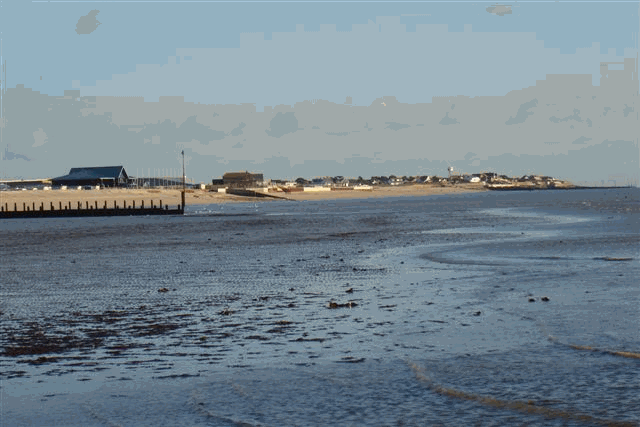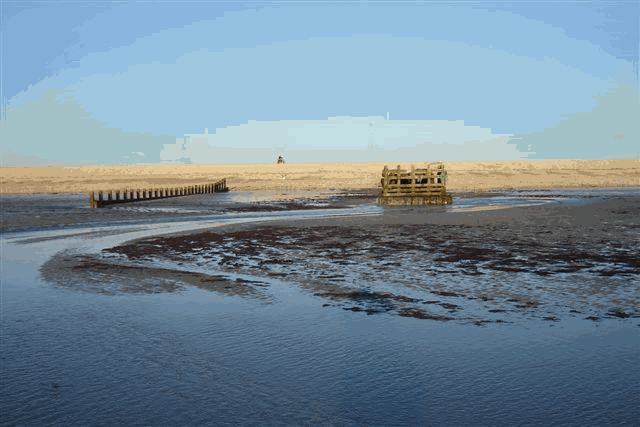 2. Top is West Beach looking east from a position about 40 metres south of the sluice gate. Bottom looking towards the sluice gate. The 3 teeth found today were all in the outflow stream around the central left of this picture.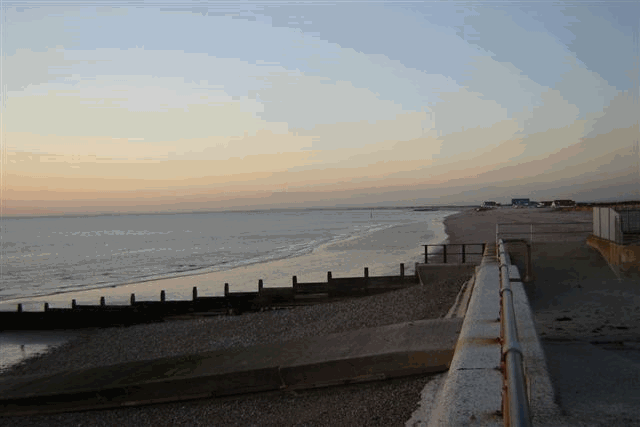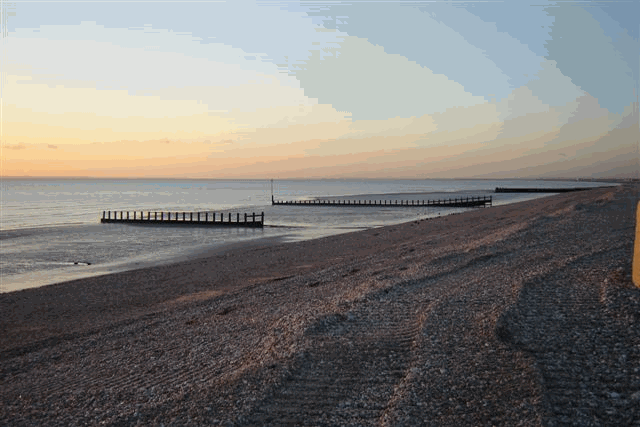 3. Top a view of West Beach from the end of West Street (Coastguard Station) near the raised beach. Bottom is a view of West Beach from the top near the concrete blocks. The sluice gate can be seen in the background.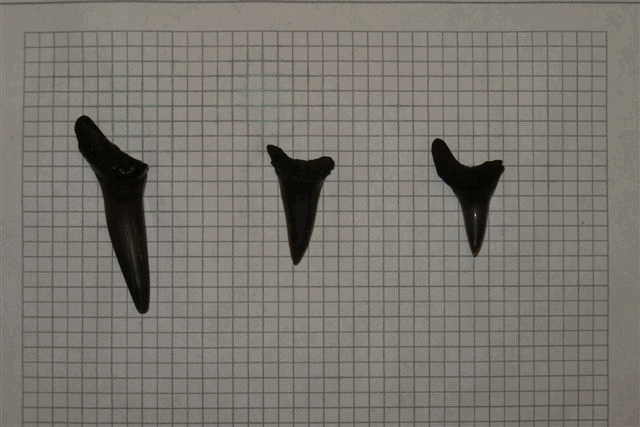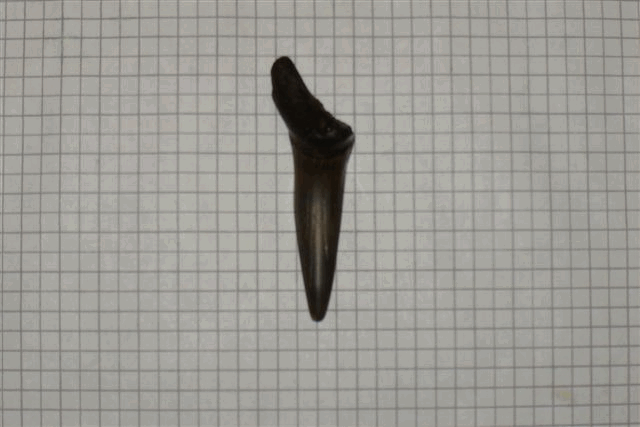 4. Top is a picture of the 3 teeth found in the sluice gate outflow. All 3 teeth are damaged. Bottom is the biggest tooth (about 50mm) which has the typical Selsey brown tinge.
BRACKLESHAM, 22 November 2007 (LOW TIDE 1.0m AT 1453 GMT)
Weather conditions were clear sky with a light southerly wind. The tide was still going out as the sun was setting. Atmospheric pressure was 1013 and rising.
A verbal report from another collector suggested that there was nothing worth looking at to the immediate west of the car park up to W17. There is quite a bit of light debris to the east of the car park and beyond the long groyne at E3.
More of the E3 reef has been exposed probably as a result of the strong winds we have experienced in the last few days. Notably, there were about 30m of intermittent E3 reef nodules running west to east at the end and eastwards from the long E3 groyne. (Sorry no picture)
Having talked to other collectors on site, the find rate was quite steady but nothing spectacular found in the last few days.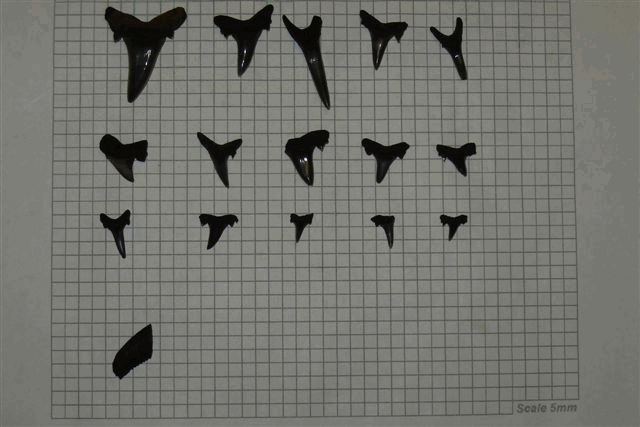 All these finds were to the east of the Bracklesham car park.