Report by: Chris Cole
Bracklesham 1st February 2011. Low tide 1.0m at 1616. Cloudy and dull with a light north westerly wind.
The change in wind direction has flattened the sand and the beach currently has a significant amount of light debris stretching virtually all the way from the Wittering end in the west to the outflow pipe in the east towards Selsey. There is quite a bit of iron pyrite nodules and flaky clay also along the beach.
Much of the E3 nodules that were showing at my last visit were now covered. There were patches of E3 and E4 visible at the time the tide turned.
I found approximately 20 sharks teeth but many of them were damaged. The best specimen was a 52mm Striatolamia macrota tooth found in the middle of the beach just west of the E3 Venericardia bed.
Other specimens found and worthy of mention, include Jaekelotodus Trigonalis , Isurolamna affinis and a ray tail spine.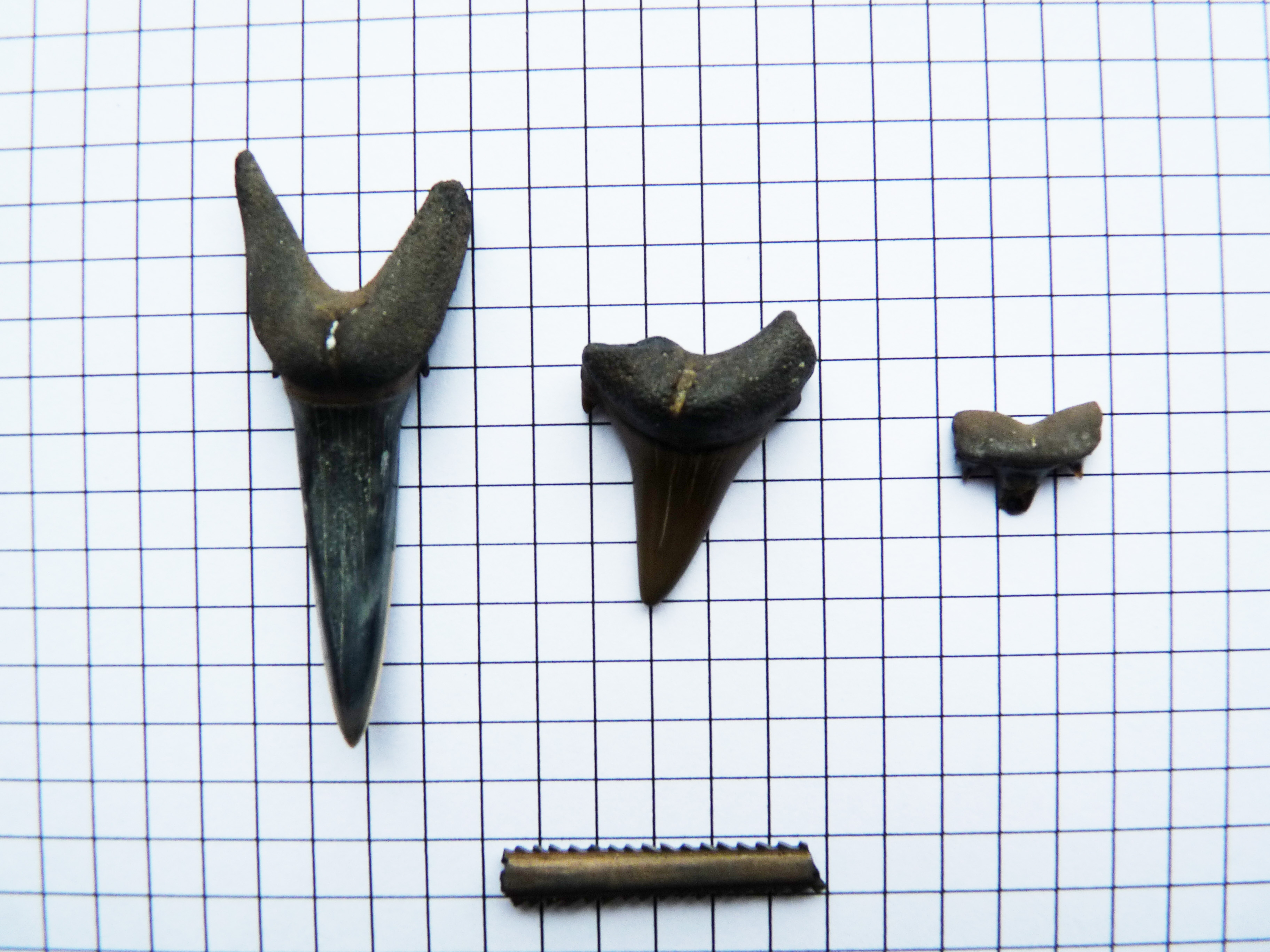 Striatolamia macrota from the E3 Venericardia Bed at Bracklesham