Report by Chris Cole
BRACKLESHAM, 18th and 19th April 2008 (LOW TIDES 0.7m at 1703 and 0.6m at 1738 respectively)
Weather conditions good. Overcast with a moderate north easterly wind. The atmospheric pressure was 1010 and 1004 and falling.
The tide receded about 25m past the end of the long groynes.
Most of the light shell debris was between the groynes as usual. The centre section of the sand from the shingle down to the low water mark was rippled. There were a few turritellas and carditas scattered around the E3 area and I found about 100 sharks teeth, some myliobatis fragments and a couple of pieces of turtle carapace. Most of the teeth were found at the car park end. There was a reasonable patch of debris in front of the flats at the low water mark. The higher find rate was attributable to the easterly wind smoothing out a larger area of the sand. There was a small number of the E3 reef nodules exposed. I could not see any further exposures eastwards.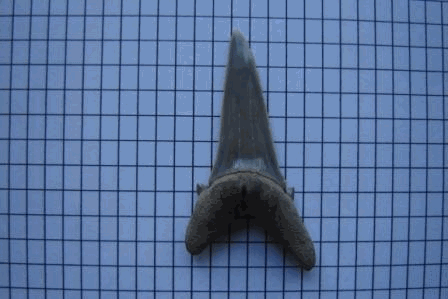 A nice Striatolamia Macrota (50mm) found at Bracklesham 18th April 2008.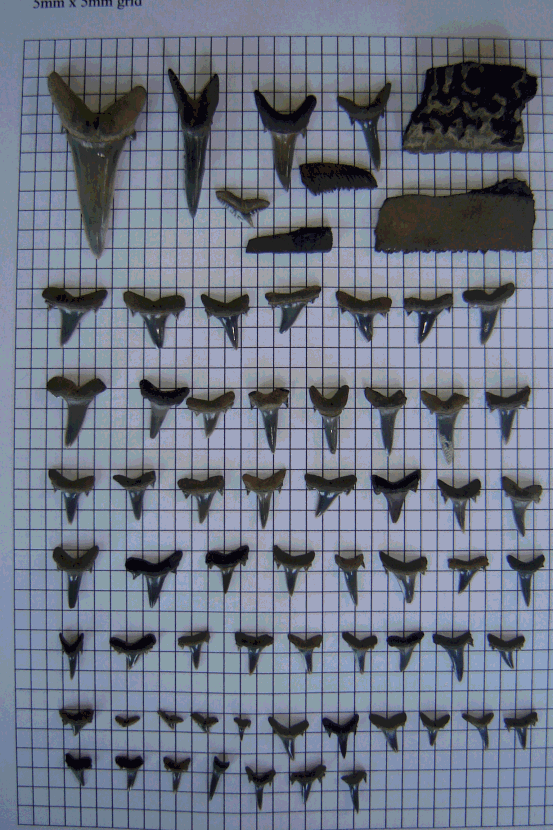 Bracklesham finds over the 2 days 18th and 19th April 2008. I have not included photo's of the more damaged specimens.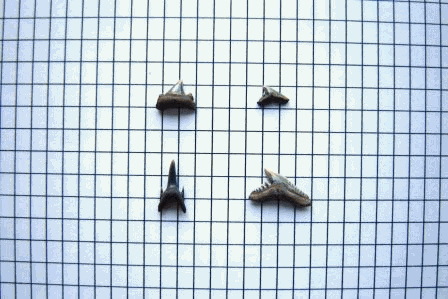 3. A better photo of some of the smaller specimens found at Bracklesham on 18th and 19th April 2008.