Report by Chris Cole
Bracklesham 16th March 2011. Low tide 1.2m at 1430. Sunny with light clouds and a light NW wind.
The tide went out quite a way past the long groynes. There was quite a bit of light debris on the beach but I think this has been dragged down from the top. In addition to this, the majority of the sandy part of the beach was rippled. This makes it notoriously difficult to find anything.
It took me 1hr 40m to find anything and I ended up with just 7 sharks teeth. The best of these were a 35mm Jaekelotodus trigonalis tooth and what I think is an eye tooth of Isuro lamnia. Comments welcome.
The E3 exposure was totally covered. The tides are better over the next few days but it is not looking terribly promising.
.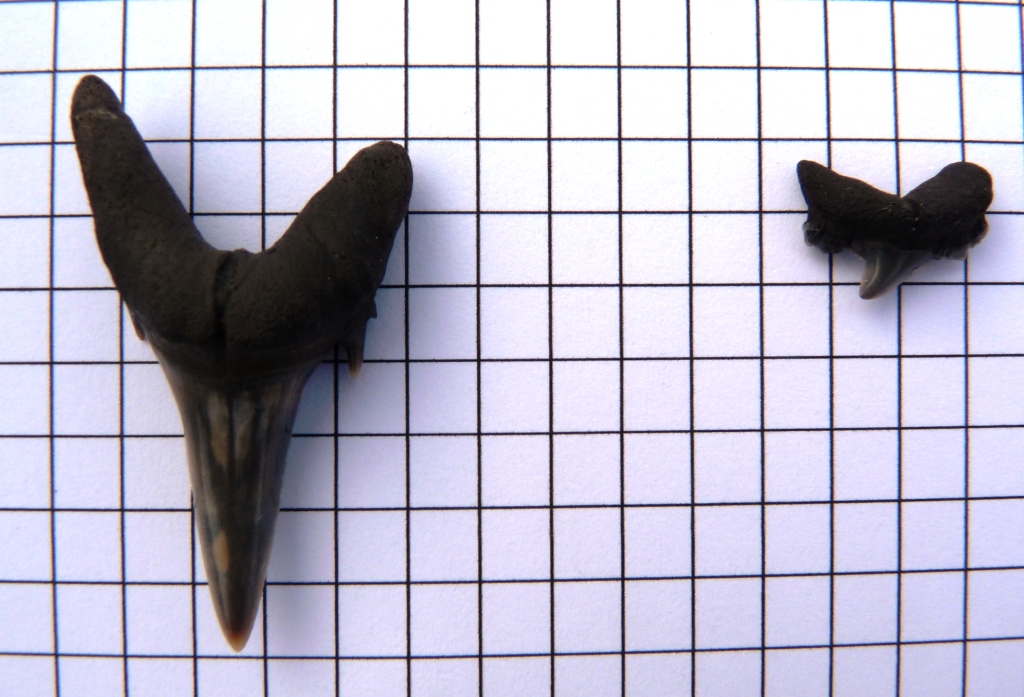 Jaekelotodus trigonalis on the left and query Isuro lamina eye tooth on the right.