Report by: Chris Cole
Selsey West Beach 16th – 18th April 2011. Low tides late afternoon / evening. Sunny with light E wind.
These Spring tides have been very good. (Lowest 0.2m) There has been quite extensive exposure of the fossil beds from the Clubhouse to about 400m west towards Bracklesham. Over the 3 days, the sand did move around with varying degrees. There were parts of S7i a sandy brown clay at the top of the beach just West of the Clubhouse that was accessible on 16th but not on the 18th April. I found several teeth and 2 vertebra in situ.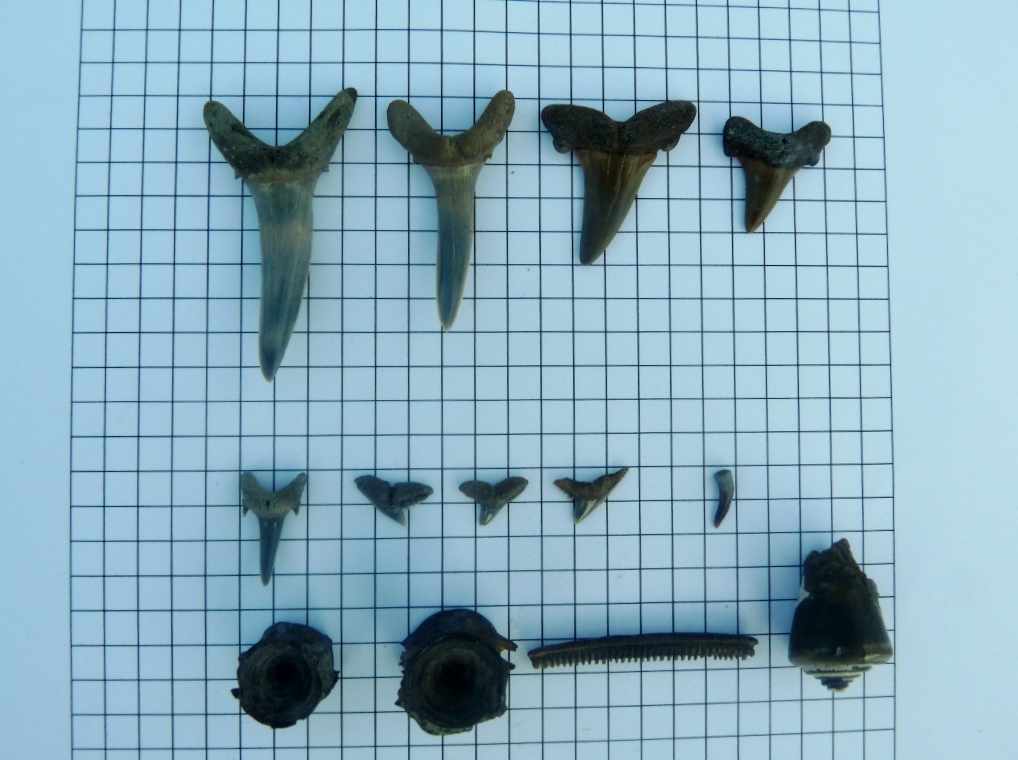 A selection of some of the fossil specimens found at West Beach Selsey over the period 16th to 18th April 2011