Report by: Chris Cole
Bracklesham 14th July 2011. Low tide 1.0m at 1724hrs.
Light conditions were good with the sun still high in the sky and partial light cloud.
Two hours on the beach. One tooth (45mm) about 200m east of the car park and near the low water mark (100m from the shingle line).
The beach still appears to be well covered with sand despite the recent strong wings that came from the north for a while. There was no evidence of the E3 exposure.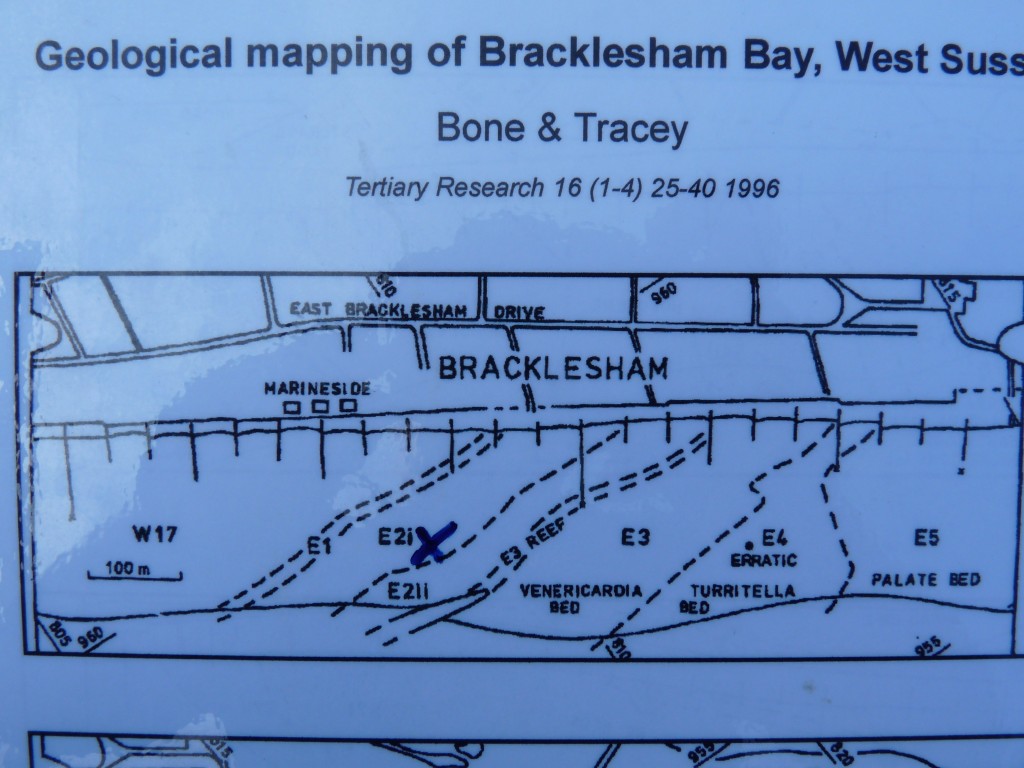 A marked up copy of a Tertiary Research Group map (Bracklesham) identifying the approximate location of tooth find.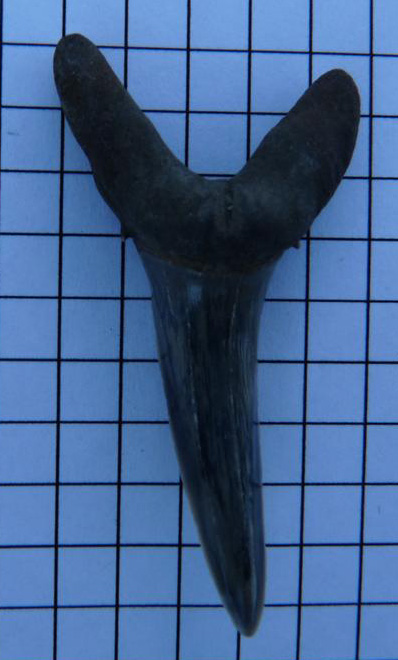 Striatolamia macrota. 45mm (The one tooth found)