Report by: Chris Cole
Bracklesham 19th January 2011 and general status of the works being carried out at Selsey.
Selsey has been very difficult to visit due to a number of reasons.
1. Time of year, tide times, daylight.
2. The work being carried out by the Environment Agency and Bunn Leisure has put on restrictive access to the Medmerry section of the beach. This should hopefully improve when the camp opens at the beginning of March.
Further details about the project are available on the Environment Agency website:
www.environment-agency.gov.uk/medmerry
There has been extensive exposures occasionally at West Beach but the find rate has been poor. (I have had no significant finds for months).

Bracklesham has not been much better but at least you can work the beach on more modest tides. Not much coming out at Bracklesham either despite there being quite a bit of light debris to look at. There was some unusual parts of E3 exposed on 19th Jan 2011. However, in 2 hours, all I found was 1 x 46mm Striatolamia Macrota tooth, a myliobatis fragment and a snake vertebra (Palaeophis typhaeus I think). I have attached a picture of the tooth and a couple of views of the vertebra.
The sand at Bracklesham was quite rippley. This seems to occur when there is an easterly wind. I find that when this condition prevails, it is hardly worth the effort looking
I have done a year on year comparison based on my own experience and have concluded that this has been the worse start to a year since 2004. This is not to say that good specimens have not been found, but the volumes and quality have not been so good.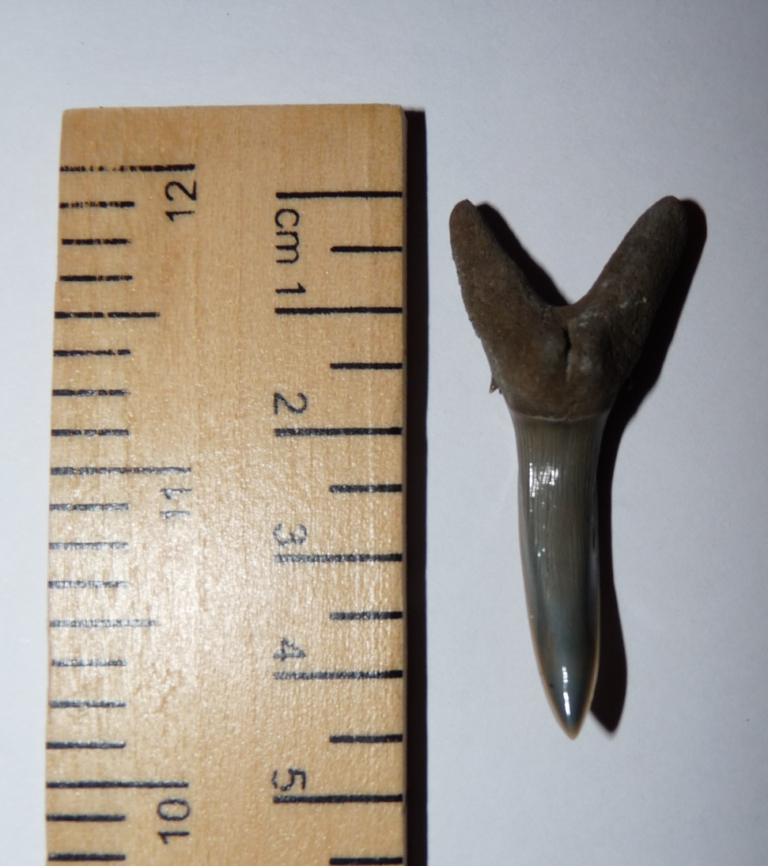 Striatolamia macrota from the E3 Venericardia Bed at Bracklesham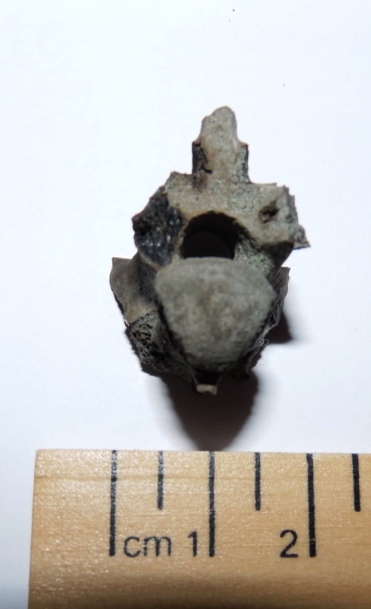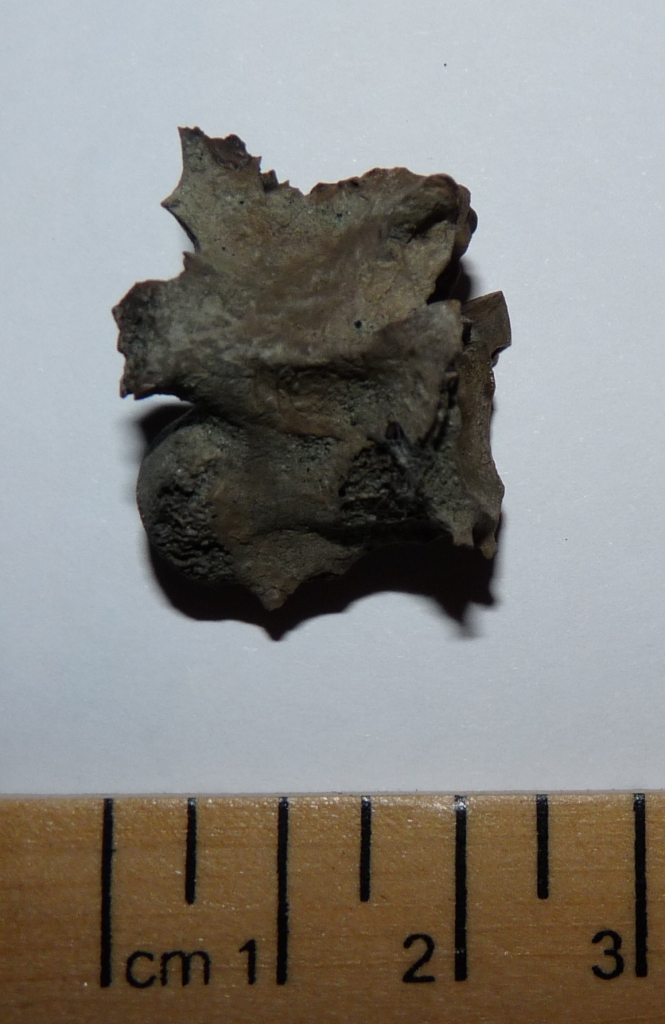 2. Front and side views of Palaeophis typhaeus (snake vertebra) found in the E3 Venericardia Bed at Bracklesham.