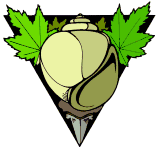 The Tertiary Research Group

Programme No. 59 for 2013

(updated)
Programme Organiser: Mike Lowe
Telephone: 01243 543572

TRG Homepage:

http://www.trg.org

Details of the Programme are as complete as possible at the time of printing.

Updates will appear as necessary and will be posted on our Web site. Please note the correction of the times for the Bognor Trip on 27th April

The Tertiary Research Group cannot accept liability for any loss or accident incurred whilst on out field meetings. Everyone who attends does so at his or her own risk. Always wear suitable footwear and clothing and for quarry visits, please bring your own hardhat and high visibility vest.

Some visits have restricted numbers and occasionally a visit may have to be postponed or cancelled. For these reasons, it is imperative that you notify the Programme Organiser at least 10 days before the event if you wish to attend and leave a contact phone number please.
---------------------------------------------------------------------------------------------------------------------

Tuesday 12th February

Field Meeting to Herne Bay & Seasalter, Kent
Leader: Bob Higgins
The foreshore at Beltinge at very low water has yielded fossil fish remains including sharks' teeth from the Woolwich Bottom Bed and Oldhaven Beds. For those interested we will go on to Seasalter to look for crab remains in the London Clay.
Meet at 6.45am in the car park (TR 210 687) at the eastern end of Reculver Drive, Beltinge. Low tide is at 7.45am, the lowest tide of the year.

(joint visit with the Essex Rock & Mineral Society)

Saturday 2nd March

AGM at 81 Crofton Lane, Orpington, Kent.
Hosts: David and Alison Ward
All TRG members are welcome to the Annual General Meeting. Please bring any interesting, spectacular or unidentified finds from the previous year.
Arrive from 12.30 pm onwards. The formal meeting starts at 2 pm. Cold food will be available from 1pm; hot food and drink for those attending the AGM from about 4 p.m. Nearest railway station: Petts Wood - 15mins by foot.
For further details, contact David Ward (landline: 01689 871 565, mobile: 07971 567 325).
Sunday April 21st
Field Meeting to Walton-on-the-Naze, Essex
Leader: Gerald Lucy
Another opportunity to collect fossils from the fine exposures of Red Crag and London Clay and to view the Crag Walk opened in 2011.
Meet at 11 am at the café (TM 264 234) by the cliff-top tower. Low tide is at 3 pm.

(joint visit with the Essex Rock & Mineral Society)
Saturday April 27th

Field Meeting to Bognor Regis, West Sussex
Director: David Bone
A chance to examine the London Clay at Bognor Regis. Exposures are sporadic but hopefully there will be plenty to examine and at least get an idea of the stratigraphy of the site for future reference.
Meet at 5.00pm at the Aldwick end of the promenade where the beach huts end, by the sailing club (SZ 922 985). Low tide around 7.00pm.
Waterproof boots are recommended on the foreshore. Hammers will be needed if you intend to attempt demolition of some Bognor Rock for the fossils.

(joint visit with the Essex Rock & Mineral Society)
Saturday May 18th
Field Meeting to Steeple Bay, Essex
Leader: Jeff Saward
Foreshore exposures of London Clay at this site yield stem fragments of the crinoid Isselicrinus subbasaltiformis, and the lobster Hoploparia gammaroides and occasional sharks' teeth and worked flints..
Meet at 10.30 am at the Steeple Bay Caravan Park car park (TL 919 041).

(joint visit with the Essex Rock & Mineral Society)
Sunday 23rd June

Field Meeting Harkstead, Suffolk
Directors: Bill George and Graham Ward
A chance to examine the Harwich Formation of the London Clay, together with Pleistocene Deposits. Geologically, this is a very interesting site. Sharks' teeth from the London Clay and mammal remains from the Pleistocene gravels and brickearth can be found.
Meet at 2.30pm at Harkstead Village Hall (TM 186 347). Low tide around 6.30pm.
Waterproof boots are recommended on the foreshore.
(joint visit with the Essex Rock & Mineral Society)
Sunday 6th October

Abbey Wood, Kent.
Director: Jerry Hooker

This trip continues to be the most popular of recent years, with individuals and extended families taking the opportunity to dig and sieve the richly fossiliferous early Eocene Blackheath shell bed.
Attendance requires all participants to retain and search all material over 0.5mm. Participants may keep all they find, with the exception of reptile, bird and mammal remains, which should be brought to the Director's attention. Please bring a digging tool, a large bucket or bowl, bags and your own set of graded sieves. Water for wet sieving and a few sieves should be available.
Meet at 12.00 a.m. at the excavation within the woods. Abbey Wood station is within walking distance. Drivers please park on Abbey Road (the B213), not in the woods.
As previously, we must hire a mechanical digger. This is a costly undertaking, so it is hoped that all active participants will make an appropriate donation, in the order of £20 (Members) and £25 (Guests). Without this voluntary donation we would not be able to afford this excavation.
Sunday 20th October

Field Meeting The Crag Sites of Suffolk
Leader: Bob Markham
A tour of Coralline Crag and Red Crag sites will reveal the landscape of the UK's most recent solid geology and give good opportunities for fossil collecting.
Meet at 10.30am at the picnic spot car park on the B1083 road towards Sutton at TM 306 476 – where the straight road makes a dog-leg.

(joint visit with the Essex Rock & Mineral Society)
We are attempting to arrange some other visits, subject to permissions and a trip director in each case.