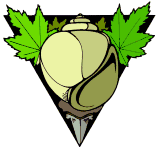 The Tertiary Research Group

Programme No. 57 for 2011


Programme Co-ordinator (AGM and Abbey Wood): David Ward
Telephone: 01689 871565
Email: david@fossil.ws
Programme Co-ordinator (Essex and Suffolk): Graham Ward
Telephone:

01277 218473


TRG Homepage:

http://www.TRG.org

The low attendance on TRG field trips has made it impractical to organise a full programme. The two exceptions to this are the Spring AGM and the Autumn Abbey Wood excavation; both of which are very well attended.

In previous years, the Geologists' Association, Essex Rock and Mineral Society and Essex Field Club have kindly allowed us to join their meetings as guests. Members can contact the Field Meetings organisers of these groups directly via links on our website.

---------------------------------------------------------------------------------------------------------------------

Saturday 2nd July AGM and BBQ at 81 Crofton Lane, Orpington, Kent.
Hosts: David and Alison Ward

All TRG members are welcome to the Annual General Meeting. Please bring any interesting, spectacular or unidentified finds from the previous year.
Meet from 1.00 pm onwards at 81 Crofton Lane, Orpington, Kent, BR5 1HB

The formal meeting starts at 2 pm. Food and drink will be available from 1.30pm and throughout the afternoon.
Nearest railway station: Petts Wood - 15mins by foot.
For further details, contact David Ward (landline: 01689 871 565, mobile: 07971 567 325).
Please let us know if you are likely to attend so that we can judge how much food to serve.

July 9 Elsenham Sand Quarry, Elsenham, Essex.

(Saturday) The Red Crag Nodule Bed may be exposed in this working quarry beneath Chillesford Sands and glacial till. Fossils in the RCNB are rare, but Megaselachus (Carcharocles) megalodon teeth have been found here. Meet in the Brett Aggregates car park at 8 a.m. (the access road joins the main road at TL 547 255). This visit involves walking one mile from the car park to the quarry and back, to leave the site by noon. Joint visit with the Essex Rock and Mineral Society and the Essex Field Club. [Leaders: Gerald Lucy and David Turner; phone 07747 486135 to reserve a place]

July 31 Crag Sites of Suffolk.

(Sunday) Various sites in the Coralline Crag and Red Crag will be visited. Meet at 10.30 a.m. at Woodbridge railway station car park [TM 273 487]. Joint visit with the Suffolk Natural History Society and the Essex Rock and Mineral Society. [Leader: Bob Markham]

August 7 The Naze, Walton, Essex.

(Sunday) An opportunity to collect fossils from the fine exposures of Red Crag and London Clay, and to view the new Crag Walk which opens in June. Meet at 10.30 a.m. at the café [TM 264 234] by the cliff-top tower. Low water is at noon. Joint visit with the Essex Rock and Mineral Society and the Essex Field Club. [Leader: Gerald Lucy]

September 25 Wrabness and Harwich, Essex.

(Sunday) An opportunity to see the 32 layers of altered volcanic ash in the London Clay at Wrabness Point and to collect sharks' teeth from the foreshore at Harwich Harbour. Meet at Wrabness railway station [TM 181 354] at 11.30 a.m. Joint visit with the Essex Rock and Mineral Society and the Essex Field Club. [Leaders: Bill George and Graham Ward]

If you wish to come on any of the above field visits it is absolutely essential to contact the Programme Co-ordinator to reserve a place. If subsequently you decide not to come, please inform the Co-ordinator on 01277 218473. If you get delayed and expect to arrive late, please phone 07884 372885 so that a message may be passed on to the leader, and participants will not be kept waiting unnecessarily. This mobile phone will be switched on only 30 minutes before the planned meeting time.

Sunday 9th October

Abbey Wood, Kent.
Director: Jerry Hooker

This trip continues to be the most popular of recent years, with individuals and extended families taking the opportunity to dig and sieve the richly fossiliferous early Eocene Blackheath shell bed.
Attendance requires all participants to retain and search all material over 0.5mm. Participants may keep all they find, with the exception of reptile, bird and mammal remains, which should be brought to the Director's attention. Please bring a digging tool, a large bucket or bowl, bags and your own set of graded sieves. Water for wet sieving and a few sieves should be available.
Meet at 12.00 a.m. at the excavation within the woods. Abbey Wood station is within walking distance. Drivers please park on Abbey Road (the B213), not in the woods.
As previously, we must hire a mechanical digger. This is a costly undertaking, so it is hoped that all active participants will make an appropriate donation, in the order of £20 (Members) and £25 (Guests). Without this voluntary donation we would not be able to afford this excavation.
In addition:
If there is a Tertiary site or stratigraphic horizon you would like to visit, there is a strong possibility that I can put you in contact with someone who would advise on locality details. Any further meetings will be advertised on our website.