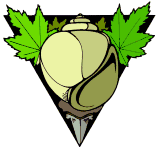 The Tertiary Research Group
Programme No. 53 for 2007

Programme Co-ordinator: Steve Tracey


Telephone: 0208 859 2745
E-mail: stracey000@btinternet.com]

TRG Homepage:

http://www.TRG.org

** The TRG Website is active again**

Details of the Programme are as complete as possible at the time of printing. Updates will appear as necessary and will be posted on our Web site.

If you wish to attend a Field Meeting, please inform the Field Trip Director or Programme Co-ordinator at least 7 days in advance, in case of any venue change or cancellation.

If nobody registers an interest in a meeting, it is most probable that it will be cancelled.

The Tertiary Research Group cannot accept liability for any loss or accident incurred whilst on out field meetings. Everyone who attends does so at his or her own risk. Always wear suitable footwear and clothing. For quarry visits, please bring your own hardhat and high visibility vest.

---------------------------------------------------------------------------------------------------------------------

Monday February 19th

Field Meeting to Herne Bay and Pegwell, Kent.

Director: John Southion
A combination of a good low tide (0.2m) at a reasonable time ( 07.45hrs GMT) should make this a popular trip for those who would like to see the Thanet, Upnor, Harwich Formations at Herne Bay, followed by a visit to the recently cleaned Thanet Formation section at Pegwell Bay.

Meet on the beach at Beltinge

(TR 3035 6876) from 07.30hrs onwards.

Because of the uncertainty of February weather this trip could be cancelled at short notice. If you intend to attend, please inform the Director David Ward (home: 01689871565 cell: 07971 567 324 email:

david@fossil.ws) you are coming at least 48 hours in advance so that you can be contacted in the event of a cancellation.

Sunday 25th March

AGM at 81 Crofton Lane, Orpington, Kent.

Hosts: David and Alison Ward.
Everyone is welcome to the Annual General Meeting. Please bring any interesting, spectacular or unidentified finds from the previous year. Arrive from 12.30pm onwards. The formal meeting starts at 2pm. Cold food will be available from 1pm; hot food and drink from about 5pm. Nearest railway station: Petts Wood - 15mins.
For further details, contact David Ward (see February 19th for contact details).
Tuesday April 17th
Field Meeting/Reconnaissance to Lee on Solent, Hants.
Director: David Ward
It has been some time since we visited this famous Bracklesham Beds section. The purpose is to see how much of the dredged gravel, dumped over the section some years ago, still remains. There is a real possibility that no outcrop or fossils will be seen.

Low water 0.4m 17.30 BST

Meet 16.00 hrs at the north end of the section in Salterns Road Car Park, which is reached via Stubbington Lane and Sea Lane.

Saturday 9th & Sunday 10th

June Field Weekend on the Isle of Wight, Hants.

Director: Andrew Gale
"Nettlestone – the rediscovered section of Forbes"

Detailed examination of the region over the last few years has revealed the veracity of his original work, and the Colwell Bay, Nettlestone, Lacey's Farm, Fishbourne, Osborne and Seagrove Bay Members of the Headon Hill Formation are all exposed around Seaview. Interesting features include the "Nettlestone Grit", made up largely of comminuted Viviparus shell hash, preserved as moulds, and a spectacular karstic surface within the Lacey's Farm Member.

There is a reasonable possibility of collecting good vertebrate material

This field trip will run if sufficient interest and/or commitment is registered at least two weeks in advance. Contact David Ward (see February 19th for contact details).

Friday 13th - Sunday 15th July

Paris Basin, France.

Director:

Steve Tracey
A pot-luck tour to investigate the present status of some Lutetian & Bartonian sites. Full details will be released at a later date.

Places are limited. Contact Steve Tracey or David Ward in writing, stating your accommodation requirements, to reserve a place.

Members will be responsible for their own transport arrangements.

Sunday 5th August

Field Meeting and BBQ to Butt's Cliff, Burnham-on Crouch, Essex.

Director:

Rick Johnson
Foreshore and cliff exposures of London Clay on the south bank of the River Crouch at Cliff Reach (TQ 921 967). Fossils are not very abundant but sharks' teeth and crabs can be found.

The TRG will provide some basic food (sausages, bread and salad) and the means to cook it. Feel free to bring along any food drink to share, or supplement the TRG fare.

Low Water about 11.30 BST

Meet at Althorne Station at 09.30hrs. Being late is not an option.

September (dates to be arranged)

Dorog Basin, Hungary.

A 4 or 5-day visit to some fossiliferous Palaeogene-Neogene sites in Hungary is feasible, subject to feedback from members.

Sunday 14th October

Abbey Wood, Kent.

Director

: Jerry Hooker
This trip continues to be the most popular of recent years, with individuals and extended families taking the opportunity to dig and sieve the shell bed which make this the most fossiliferous site accessible in the London area. Children are welcome, but must be kept under control.
Attendance requires all participants to retain and search all material over 0.5mm. Participants may keep all they find, with the exception of reptile, bird and mammal remains, which should be brought to the Director's attention. Please bring a digging implement, a large bucket or bowl, lots of bags and your own set of graded sieves. Water for wet sieving and a few sieves will be available.
Meet at 12.00am at the excavation within the woods. There is a plan of the woods at the main entrance. Abbey Wood station is within walking distance. Drivers please park on Abbey Road (the B213), not in the woods.
As previously, we must hire a mechanical digger. This is a costly undertaking, so it is hoped that all active participants will make an appropriate donation, in the order of £15 (Members) and £20 (Guests). Without this voluntary donation we would not be able to afford this excavation.
Some of this meeting may be filmed as part of the Open University / BBC Natural History Unit series "Fossil Detectives". Bear this in mind when you select your wardrobe for this meeting.