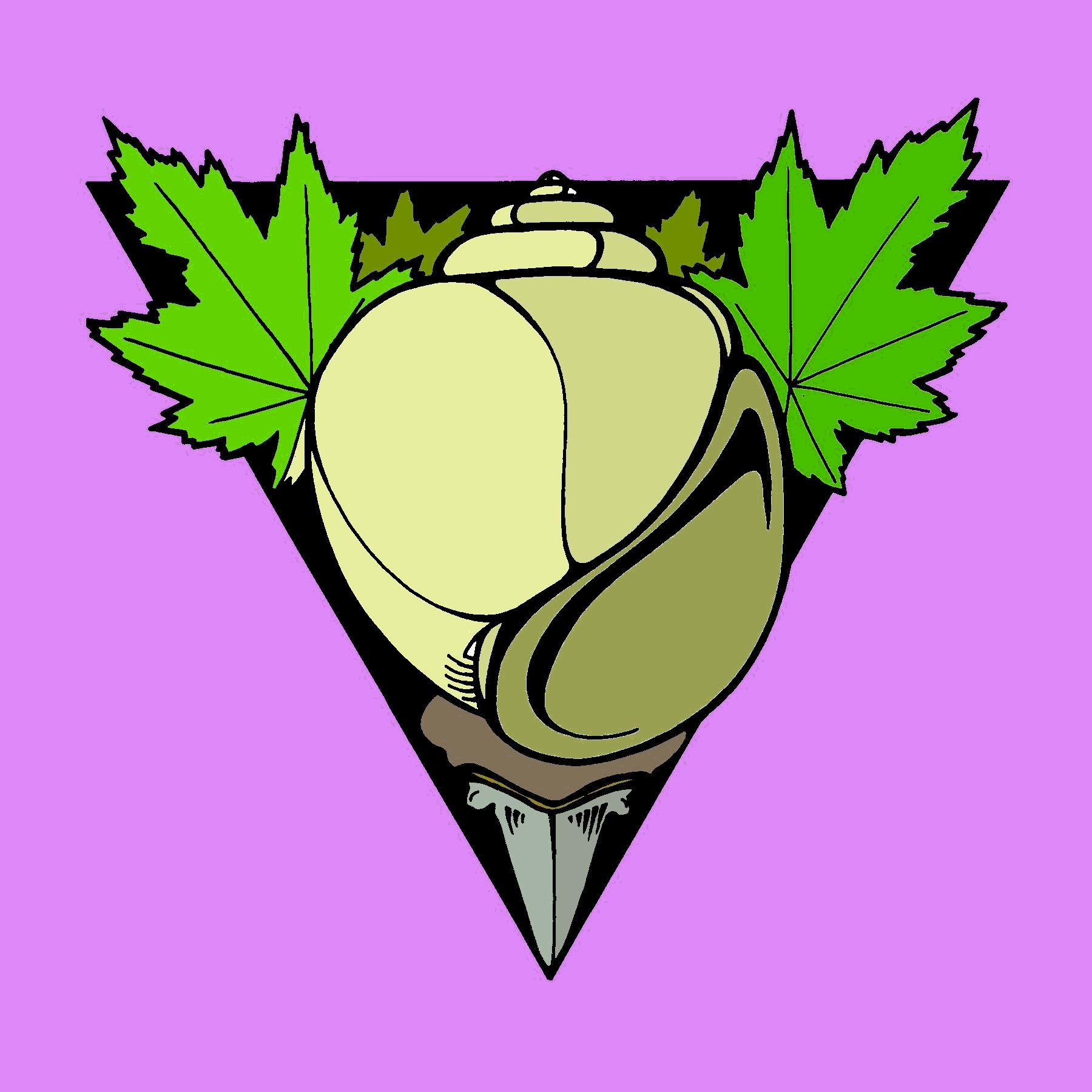 The Tertiary Research Group
Programme No. 51 for 2005

Programme Co-ordinator: Steve Tracey

Telephone: 0208 859 2745

E-mail: stracey000@btinternet.com

TRG Homepage:

http://www.TRG.org

Details of the Programme are as complete as far as possible at the date of issue. Updates will appear as necessary, and will be posted on our Web site.

Attendance is open to all, irrespective of membership status, however it is advised that you let the Field Trip Director or myself know that you wish to attend, at least 7 days in advance, so that you can be told of any venue change or cancellation. If you require a lift, please contact the Field Trip Co-ordinator.

The Tertiary Research Group cannot accept liability for any loss or accident incurred whilst on out field meetings. Everyone who attends does so at his or her own risk. Always wear suitable footwear and clothing. For quarry visits, please bring your own hardhat and high visibility vest.
Sunday 17 April Althorne, near Burnham-on-Crouch, Essex.

Leader

- Rick Johnson

Joint visit with Essex Rock & Mineral Society and Essex Field Club.

Foreshore and cliff exposures of London Clay on the south bank of the River Crouch at Cliff Reach (TQ 921 967). Fossils are not very abundant but sharks' teeth and crabs can be found.

Meet at Althorne Station at 09.30hrs.

Sunday 24 April Project Meeting to Pegwell Bay, Kent.

Joint Meeting with the Kent RIGS Group.

Pegwell Bay Hoverport and adjoining area has been declared a Regionally Important Geological Site in addition to its SSSI status. English Nature began a programme of cleaning SSSIs a few years ago under their so called 'Face Lift' programme. At Pegwell four new sections have been cut through scrub that obscures the classic exposures of Thanet Sands. These are now available for study but require regular clearing of vegetation and talus. This year we will tackle the abandoned cliff line exposures behind the old hoverport site.

We will also examine the new Chalk/Tertiary unconformity and the adjacent buried channel with its spectacular fill of flinty gravel and solifluction chalk. The whole is overlain with brickearth (loess). Recent dating points to filling commencing before 88,000BP. It is proposed to view this interesting site during the day and to discuss possible work to be carried out there in the future.

Details

Please bring.. Packed lunch. Foot wear appropriate to the site (e.g. boots) and tools you think may be useful (e.g. spade, shovel, rake, long handled pruners and gloves).

We will meet in the road (Meverall Ave) opposite the grass car park at 11.00hrs on Sunday, 24th April. Map ref: TR 352 644. The toilets in the car park are likely to be closed.

Please contact Steve Tracey so that the RIGS coordinators know the numbers likely to attend.

Saturday 4 June Barton, Hampshire.

Leader - David Turner

Joint visit with Essex Rock & Mineral Society

Well preserved mollusc shells occur in abundance in the Barton beds which are of Middle to Late Eocene age. Shark teeth can also be found here.

Meet at the Cliff House Hotel, Barton at 11.00hrs.

Saturday 16 July Broom Pit, near Orford, Suffolk.

Leader – Alan Lane

The pit has fossiliferous exposures of Coralline Crag, A handout with details will be provided.

Meet Woodbridge Station at 11.19hrs. Through train from London departs Liverpool Street at 09.38hrs. Return trains leave Woodbridge at 18.08hrs and 20.08hrs.

Saturday 6 August Red Crag and Coralline Crag localities in Suffolk.

Leader – Alan Lane

A visit to the Red Crag of Buckanay Farm Pit, Alderton. And the Coralline Crag / Red Crag of Pettistree Knoll, Sutton.

Meet Woodbridge Station at 11.19hrs. (Through train from London departs Liverpool Street at 09.38hrs.. Return trains leave Woodbridge at 18.08 and 20.08hrs).

Saturday 20 August London Clay of Tankerton, near Whitstable, Kent.

Leaders – Martin & David Rayner

A visit to this foreshore site in the Thames estuary where, among other things, some unusual species of fossil crabs can be found on an evening low tide.

Meet at 18.15hrs on the foreshore (TR 123 674). Low tide is at 20.26hrs.

Sunday 18 September Bracklesham, West Sussex.

Leader – David Bone

Joint Meeting as guests of the Brighton & Hove Geological Society.

Optional start 15.00hrs on the north-east of Chichester at The Trundle viewpoint car park; or go direct to Bracklesham car park at 16.00hrs (see details below) for low tide around 17.40hrs.

Meet 15.00hrs at The Trundle (St. Roche's Hill) car park (SU 872 109) for viewpoint and overview of local geology. The car park is approached via a narrow unsigned lane (possibly signed for the Arboretum) on a sharp bend off the unclassified road that loops around the top of The Trundle, on the South Downs to the north-east of Chichester. There is no charge for parking, but it can be crowded. Hopefully the weather will be good, enabling a clear view of the West Sussex coastal plain and the Isle of Wight, allowing us to talk about the geology, structure and influence on the landscape. Depart from The Trundle no later than 15.30hrs and proceed to Bracklesham car park. The journey should take about 30 minutes.

16.00hrs – meet at Bracklesham village sea front car park at SZ 804 963. There is normally a parking charge, but may not be operational by this time. After an introductory talk and look at some local Eocene fossils, we will head onto the beach in an easterly direction. The length of the talk will depend on how favourable the conditions are!

Enquiries please contact David Bone, 4 Kensington Road, Chichester, West Sussex PO19 7XR. Phone 01243 788474 Mobile 07870 796087 Email david.bone@on-edie.net.

Sunday 9th October Abbey Wood, SE London.

Leader: Jerry Hooker

This trip continues to be the most popular of recent years, with individuals and extended families taking the opportunity to dig and sieve the shell bed which make this the most fossiliferous site accessible in the London area. Children are welcome, but must be kept away from the edges of the excavation.

Attendance requires all participants to retain and search all material over 0.5mm and to bring all reptile, bird and mammal remains to the Director's attention. Please bring a digging implement, a large bucket or bowl, lots of bags and your own set of graded sieves. Water for wet sieving will be available.

Meet at 12.00am on the north side of Lesnes Abbey Woods, east of the ruined Abbey itself. It is a short walk up this path to the excavation within the woods. Abbey Wood station is within walking distance. Drivers please park on Abbey Road (the B213), not in the woods.

As last year, we must hire a mechanical digger. This is a costly undertaking, so it is hoped that all active participants will make an appropriate donation, in the order of £15 to help cover this necessary expense. To those who have done so previously, our gratitude for their generosity.