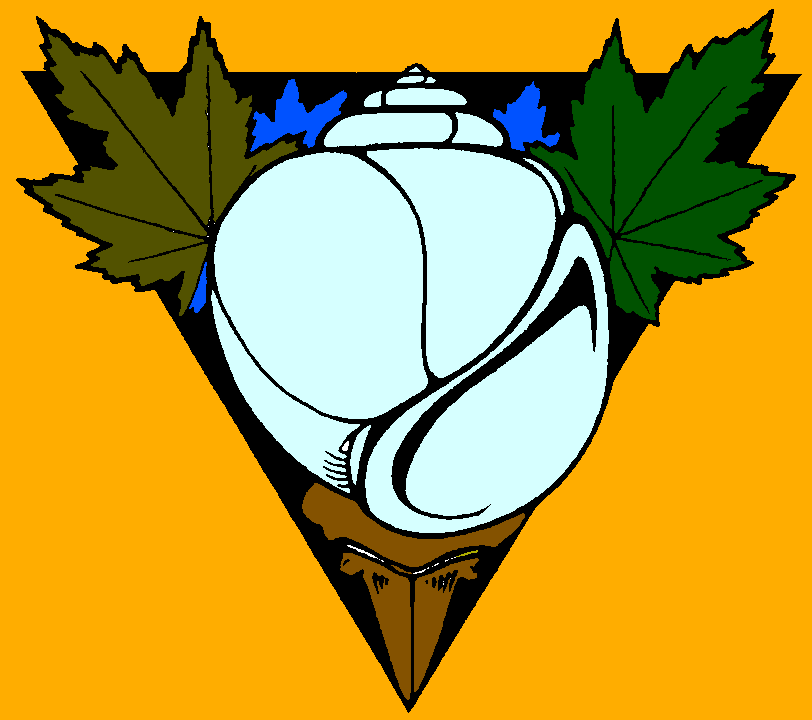 The Tertiary Research Group
Programme No. 50 for 2004

Programme Coordinator: Steve Tracey

Telephone: 0208 859 2745

E-mail: stracey000@btinternet.com]

TRG Homepage:

http://www.TRG.org

Details of the Programme are as complete as far as possible at the date of issue. Updates will appear as necessary, and will be posted on our Web site.

Attendance is open to all, irrespective of membership status, however it is advised that you let the Field Trip Director or myself know that you wish to attend, at least 7 days in advance, so that you can be told of any venue change or cancellation. If you require a lift, please contact the Field Trip Coordinator.

The Tertiary Research Group cannot accept liability for any loss or accident incurred whilst on out field meetings. Everyone who attends does so at his or her own risk. Always wear suitable footwear and clothing. For quarry visits, please bring your own hardhat and high visibility vest.

The Tertiary Research Group is always interested in hearing about new (or old) localities to visit, temporary exposures, or providing assistance with research activities that can be included in the programme. Please contact Steve Tracey with details.

---------------------------------------------------------------------------------------------------------------------

Sunday 21st March

Field meeting to Bracklesham Bay, Sussex.
Directors:

Steve Tracey& David Bone.

We will visit the site prior to the field trip in order to determine which parts of the succession are accessible. A low spring tide of 0.6m is expected at 17.21. We particularly hope to find the rarely exposed "Ostrea tenera" Bed (E10) of the Marsh Farm Formation on the foreshore at Earnley. Other interesting exposures seen near Selsey Bill recently that demonstrate a fold in the upper strata (S9-S10) would also be worth a visit if time and weather permit.

Meet at Chichester Station at 14.30, should be on beach by 15.15hrs

Contact Steve (0797 1817 905 - mobile) for further details.
Sunday 25th April

Field meeting to (Eastchurch Gap) Sheppey, Kent.
Director:

Fred Clouter.

The ever-popular London Clay site normally produces some excellent finds.

Meet at 09.00 for 09.30 at Hensbrook, Camp Shop car park, Fourth Avenue (TQ 997 724). Low water is 10.30 BST. Bring food and drink. The beach should be accessible until 16.00hrs or so.
Sunday 16th May .

Field meeting to Barton on Sea, Hampshire.
Director: uncertain

Fossiliferous Barton Group, with plenty of well-preserved molluscs and occasional vertebrates to be found.

Low water is around 10.50, so the tide will be rising during the day and return along the cliffs may be necessary. The cliffs can be dangerous with ravines, mudflows and vertical drops. Please only attend if you can cope with these hazards.

Meet at 11.00am near the hotel on the coast road at SZ 237 930 (on street parking). Bring a packed lunch.
Sunday 13th June Field meeting to the early & late Tertiary of Walton-on-the-Naze, Essex.
Director:

Graham Ward.

Joint visit with Essex Rock and Mineral Society and the Essex Field Club.

Excellent exposures of highly fossiliferous Pliocene Red Crag produce large quantities of largely molluscan fauna. Also of interest is the early Eocene Walton Member of the London Clay and, below this, the Harwich Member, which also appears on the foreshore. Low water 15.33hrs BST.

Meet at the cliff top tower (TM 264 234) at 11 a.m.
Sunday 1st August Crag Sites in Suffolk.

Director:

Bob Markham.
Joint visit with the Essex Rock and Mineral Society and Ipswich Geological Society.

A tour of some of the many interesting Pliocene Coralline Crag and Red Crag sites in the county.

Meet 10.30 a.m. at Woodbridge Station car park (TM 273 487.)
Saturday 21st August

Bulmertye Brick and Tile Works, Bulmertye, near Sudbury, Suffolk.

Director:

Peter Minter.
Joint visit with the Essex Rock and Mineral Society, Essex Group GA, Essex Field Club and Ipswich Geological Society.

A conducted tour to see hand made bricks being produced for historical buildings using clay from a small Harwich Formation clay pit. A small charge will be made. This will be followed by a visit to a local RIGS site. At 2.30 p.m. there will be a visit to Hill Farm, Gestingthorpe, where sink holes keep appearing. A small geological and archaeological museum exhibits interesting finds of fossils, glacial erratics, sarsen stones and Roman artefacts

Meet 10.20 a.m. Bulmertye Brick and Tile Company Ltd, Brickfields, Hedingham Road, Bulmertye.
Sunday 5 or 12 or 26 September Studley Wood, New Forest. Details t.b.a

Sunday 10th October Abbey Wood SE London.

Director:

Jerry Hooker
This trip continues to be the most popular of recent years, with individuals and extended families taking the opportunity to dig and sieve the shell beds which make this the most fossiliferous site accessible in the London area. Children are welcome, but must be kept away from the edges of the excavation.

Attendance requires all participants to retain and search all material over 0.5mm and to bring all reptile, bird and mammal remains to the Director's attention. Please bring a digging implement, a large bucket or bowl, lots of bags and your own set of graded sieves. Water for wet sieving will be available.

Meet at 12.00am on the north side of Lesnes Abbey Woods, east of the ruined Abbey itself. It is a short walk up this path to the excavation within the woods. Abbey Wood station is within walking distance. Drivers please park on Abbey Road (the B213), not in the woods.

As last year, we must employ a contractor and hire shuttering to prevent hole collapse. This is a costly undertaking, so it is hoped that all active participants will make an appropriate donation, in the order of £12 to help cover this necessary expense. To those who have done so previously, our gratitude for their generosity.