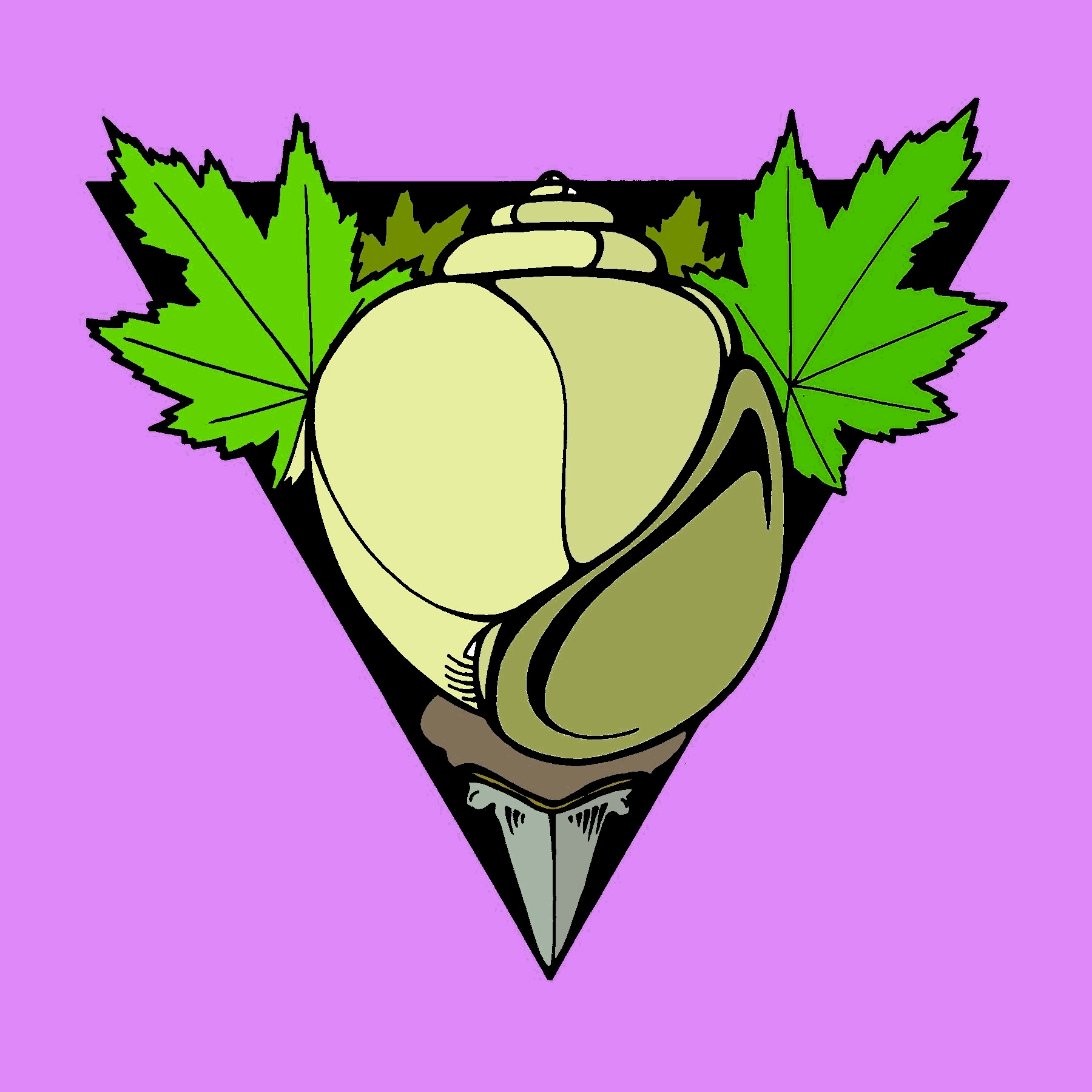 The Tertiary Research Group

Programme No. 49 for 2003

Programme Secretary: Chris Newman

Telephone: 023 8044 0999

023 8043 4368

Fax.: 023 8044 0666

E-mail:

chris-newman@cviewmedia.com

TRG Homepage:

http://www.TRG.org

I have not completed the programme yet, but, in the interim, here are some dates for your diary. I will mail the completed programme as soon as it is completed.

This year, by attending all this year's field trips, you should be able to visit virtually the whole of the British Tertiary succession (but not all of the facies variations). It is not too late to make requests for other sites, but it would help me if the suggestion was accompanied by a willing field trip leader.

--------------------------------------------------------------------------------------------------------------------
Sunday 16th February

Field meeting to Barton (Highcliffe end), Hampshire

Director:

Chris Newman.

This time of year is traditionally excellent for collecting fossils at this classic location. Hopefully stormy weather and high tides will have improved conditions on the beach and cleared away over abundance of sand and shingle which have obscured some of the more interesting areas. Low water is at 16.16.

Meet at the Highcliffe Car Park (SZ 216 933) at 11am.

Contact Chris Newman on 023 8044 0999 for further details.

Sunday 9th March 2002.

AGM at 81 Crofton Lane, Orpington, Kent.

Hosts:

David and Alison Ward.

Everyone is welcome to the Annual General Meeting. Please bring any interesting, spectacular or unidentified finds from the previous year. This year we will be keeping the formal part of the meeting to a minimum to make room for a wake in memory of Tertiary Research and to toast the arrival of Cainozoic Research

Arrive from 12.30pm onwards. The formal meeting starts at 2pm. Cold food will be available from 1pm; hot food and drink from about 5pm. Nearest railway station: Petts Wood - 15mins.

For further details, please contact David Ward on 01689 871565 (day and evening) or (better) e-mail david@fossil.ws.
Saturday 19th April (Easter Saturday)

Field Meeting to Herne Bay, Kent
Director:

David Ward

A combination of a good low tide ((0.2m) at a reasonable time ( 09.25hrs BST) should make this a popular trip for those who would like to see the Thanet, Upnor, Harwich and for masochists, the London Clay formations.

Meet on the beach at Beltinge

(TR 3035 6876) from 07.30hrs onwards.

April

Isle of Wight Weekend?
Subject to popular demand

Saturday 17th May

Field meeting to Bracklesham Bay, Sussex.
Director:

Chris Cole.

We will visit the site prior to the field trip in order to determine which parts of the succession are accessible. A low spring tide of 0.5m is expected at 18.23.

Meet at the north-west end of the West Beach Caravan site at Selsey at 3.30 to allow for driving on, if necessary.

Contact Chris Newman on 023 8044 0999 for further details.

Sunday 22nd June

Field meeting to Sheppey, Kent.
Director:

To be announced.

The ever-popular London Clay site normally produces some excellent finds. Low water is 13.10hrs BST.

Contact Chris Newman on 023 8044 0999 for further details about where and when to meet.

Sunday 20th July

Field meeting to Hordle Cliff, [& Milford] Hampshire.
Director

: To be announced .

Trip to examine the exposures of the upper Barton group and lower Solent group of Beacon Cliff (SZ 25- 92-) and Hordle Cliff (SZ 26/7- 91/2-) up to the Unio Bed at Milford… and we'll investigate the accessibility of the Milford Marine Bed.

Meet in the car park at Taddiford Gap

(SZ 264 926) at 11.00am.

Contact Chris Newman on 023 8044 0999 for further details.

Sunday 24th August

Field meeting to the early & Late Tertiary of Walton-on-the-Naze, Essex.
Director:

To be announced.

Excellent exposures of highly fossiliferous Pliocene Red Crag produce large quantities of largely molluscan fauna. Also of interest is the early Eocene Walton Member of the London Clay and, below this, the Harwich Member, which also appears on the foreshore. Low water 16.17hrs BST.

Contact Chris Newman on 023 8044 0999 for further details about where and when to meet.

Sunday 20th September

Field meeting to Roydon, Hampshire.
Director:

David Kemp.

This trip offers an opportunity to collect from the unusual marginal marine Roydon Bed, late Eocene, Headon Hill Formation at Roydon in the New Forest. Special permission to enlarge the existing flooded excavation in this disused, overgrown brickworks has been given by the landowner, who will expect the site to be left clean and tidy. Prospecting elsewhere on this site will not be permitted.

Access to this environmentally sensitive site will be on foot (round trip of 2 miles), via a private bridleway. Meet 10.30 hrs in the car park of the Filly Inn, situated on the eastern side of the A337 Setley, approximately 1 mile south of Brockenhurst (SU 302 002).

Participants should bring a spade, bucket, collecting bags and a packed lunch. This damp woodland habitat supports swarms of insects, so insect repellent is highly recommended! Please bring rare or unusual finds to the Director's attention.

Sunday 12th October

Abbey Wood
Director:

Dr J. J. Hooker

This trip continues to be the most popular of recent years, with individuals and extended families taking the opportunity to dig and sieve the shell beds which make this the most fossiliferous site accessible in the London area. Children are welcome, but must be kept away from the edges of the excavation.

Attendance requires all participants to retain and search all material over 0.5mm and to bring all reptile, bird and mammal remains to the Director's attention. Please bring a digging implement, a large bucket or bowl, lots of bags and your own set of graded sieves. Water for wet sieving will be available.

Meet at 11.30am on the north side of Lesnes Abbey Woods, east of the ruined Abbey itself. It is a short walk up this path to the excavation within the woods. Abbey Wood station is within walking distance. Drivers please park on Abbey Road (the B213), not in the woods.

As in recent years, we must employ a contractor to dig the hole; this year it is a mini-digger. This is a costly undertaking, so it is hoped that all active participants will make an appropriate donation, in the order of £12,. to help cover this necessary expense. To those who have done so previously, our gratitude for their generosity.

The health and safety regulations that we must observe become more demanding as each year goes by. It is imperative that we observe and are seen to comply, with all the conditions imposed by the site owners (Borough of Bexley. Participants will be required to read the terms and conditions of the excavation, and to sign to indicate that they have read and accept them.